hazardous returns
PROCESSING A HAZARDOUS MATERIAL RETURN
Due to your item being classified as a Hazardous Material please follow the instructions below to ensure the proper safety of your return. If you are unaware if your return contains a hazardous item, your box should be labeled with the following labels below.
Shipping
Procedures
• If your package was shipped via air (1-2 business days) please do not use the original packaging.
• If your package was shipped via ground (3-5 business days). You may use the original packaging.
If your Sleekshop parcel was damaged please use new packaging to
send the product back to us. Please make sure any containers with
liquids, aerosols or other substances prone to spillage are tightly
closed and do not leak and place the containers upright in the box.
Put filling materials, such as the filling material provided by Sleekshop
around the product to fill any empty spaces in the box. Please check if
hazmat labels are still legible (see images to the right). If not, please
print out images of hazmat labels, cut it out and apply it to your
parcel.
Hazmat Labels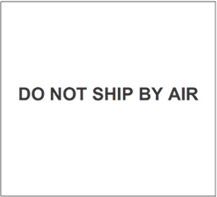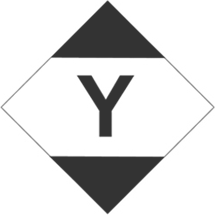 For your security, please
send your return via
prepaid label we provide
to you from UPS.
This label will be emailed to your customer email on file.
Please be sure to check your spam box as this item is
sometimes flagged under spam.
Please note that if you do not live within the
domestic Unites States and your return is
classified as hazardous material you may not
return your items.
Please remember that you may
only send this package via
ground shipping.
All Hazardous Returns or Exchanges must comply to
these procedures. As a result, if these policies are not
met you may be subject to fees and penalties from
the FAA (Federal Aviation Administration)
Hazardous Material
Civil Penalties >
Please ship package to the following address:
Sleekshop Returns & Exchange Dept.
14251 Chambers Road
Tustin. CA 92780